TITLEIST T100SII BLACK IRONS
Availability:
Out Of Stock
Free Shipping
Free standard shipping on orders over $99
Shipped within 7 business days after placing the order.
WHAT YOU NEED TO KNOW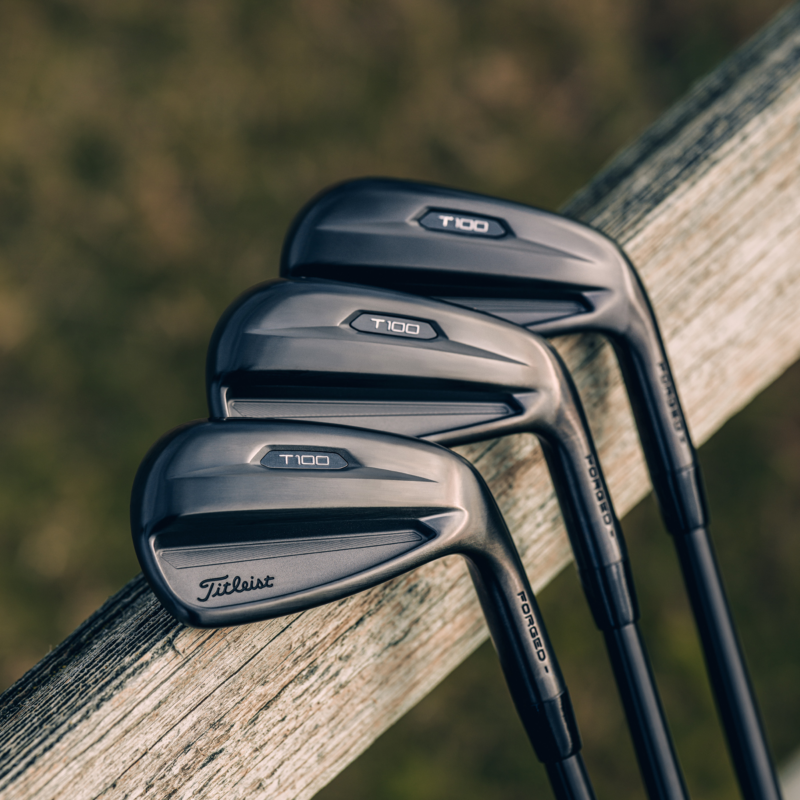 Titanium Carbide Finish
The new T100 Black irons utilize an improved heat-treated binding process to deliver a stylish, tour-inspired look that players love with an even more durable, long-lasting finish.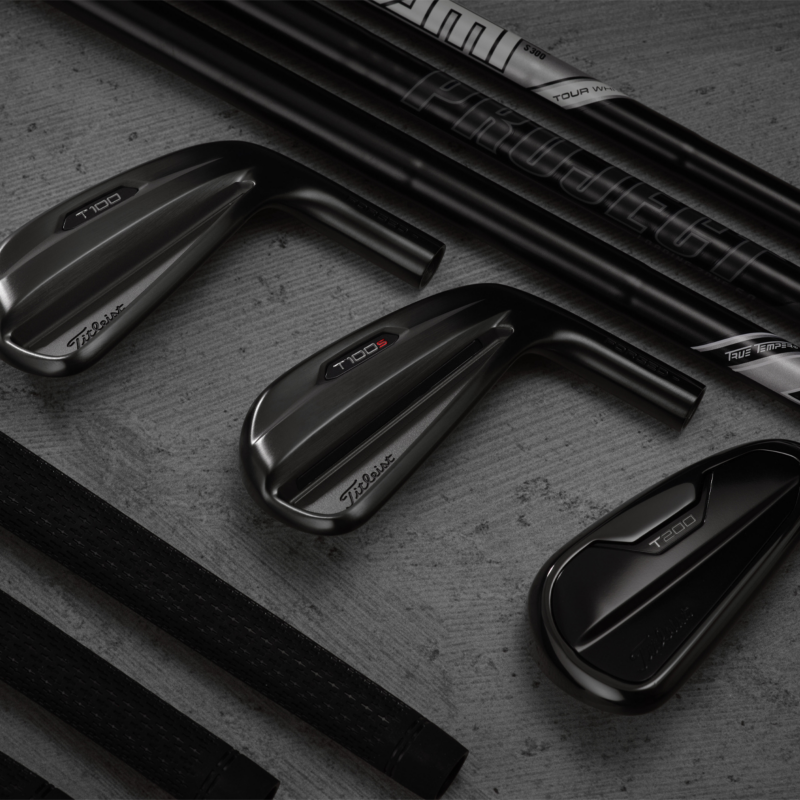 Blacked Out Shaft and Grip
The new Titanium Carbide Vapor finish is matched with True Temper AMT Black, AMT Tour White and Project X LZ shafts that have an onyx powder coat finish. All-black Golf Pride Tour Velvet 360 grips complete the set-up for a strikingly clean look.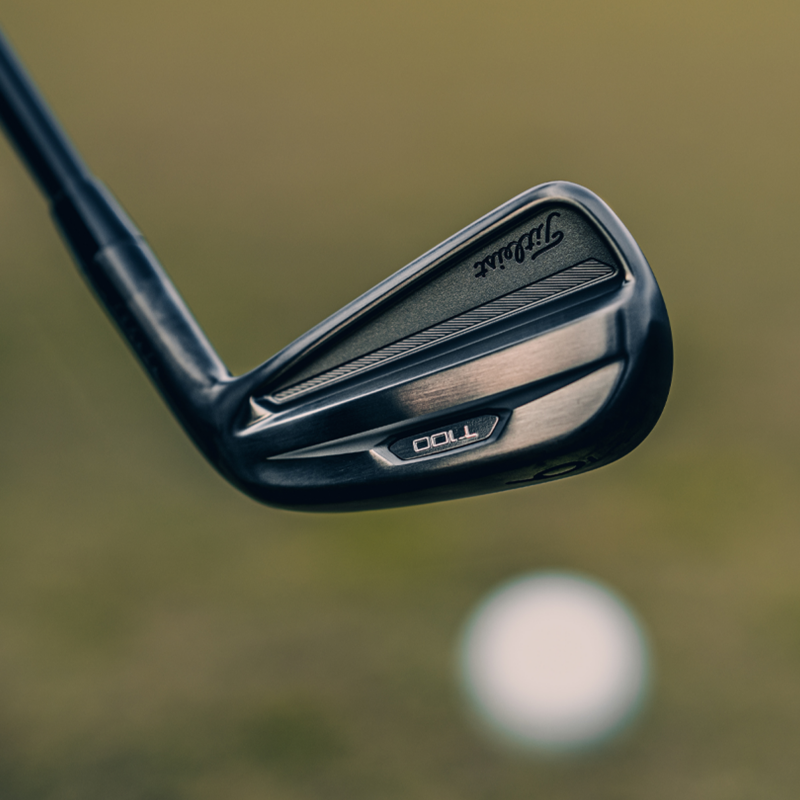 Same Unmatched Performance
New T100 Black irons deliver the same extreme precision, versatility, and unrivaled feel as standard T100 irons with a Brushed Chrome finish.
| | 3 | 4 | 5 | 6 | 7 | 8 | 9 | P | W |
| --- | --- | --- | --- | --- | --- | --- | --- | --- | --- |
| T100 | 21° | 24° | 27° | 30° | 34° | 38° | 42° | 46° | 50° |
| T100•S | 19° | 22° | 25° | 28° | 32° | 36° | 40° | 44° | 48° |
| T200 | -- | 22° | 25° | 28° | 31° | 35° | 39° | 43° | 48° |
| Lie | 61° | 61.5° | 62° | 62.5° | 63° | 63.5° | 64° | 64° | 64° |
| Length | 39.00" | 38.50" | 38.00" | 37.50" | 37.00" | 36.50" | 36.00" | 35.75" | 35.50" |
549RBSS4P