MAJESTY LADIES PRESTIGIO XII FAIRWAY WOOD
Free Shipping
Free standard shipping on orders over $99
Shipped within 7 business days after placing the order.
FEATURES
High trajectory created by full tungsten sole
The fairway wood concentrates 54% of the total head weight, 107g (for men's 3W), on the sole. The low and deep center of gravity makes it easy for the ball to rise.
Triple gradation painting
A craftsman's skill that expresses a new beauty while using the red color that is typical of PRESTIGIO.
3D energizing face
A highly efficient face that fuses Spider Web and 3D Wave. Smooth wall thickness change and radial concentric beams improve resilience over a wide range.
New concept shaft that accelerates body turn
Power EI design shaft that realizes high-speed rotation of the body. The shaft that "tames" the swing
ABOUT THIS PRODUCT LISTING
- PRE-ORDER ( OFFICIAL RELEASE DATE: Friday, July 22, 2022 )
- Available in 4 lofts option:  15* / 17* / 19* / 21*
- Comes with Majesty LV750 Shaft as its standard shaft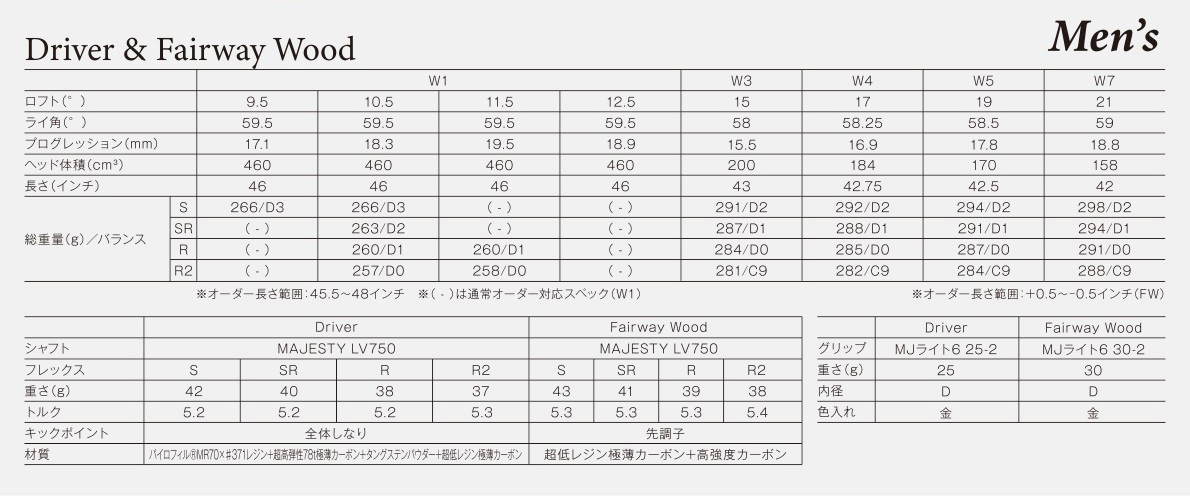 /*1116607&1116623*/