XXIO 2023 LADIES PRIME ROYAL IRONS GRAPHITE
Free Shipping
Free standard shipping on orders over $99
Shipped within 7 business days after placing the order.
STATE-OF-THE-ART
 

MEETS

 

WORK OF ART

State-of-the-art meets work of art with the all-new XXIO Prime Royal Edition Ladies. Crafted exclusively for experienced golfers who seek the gold standard in luxury golf clubs, XXIO Prime Royal Edition Ladies features exclusive materials and women-specific performance attributes that accentuate your swing with a remarkable ease and remarkable ultralight feel.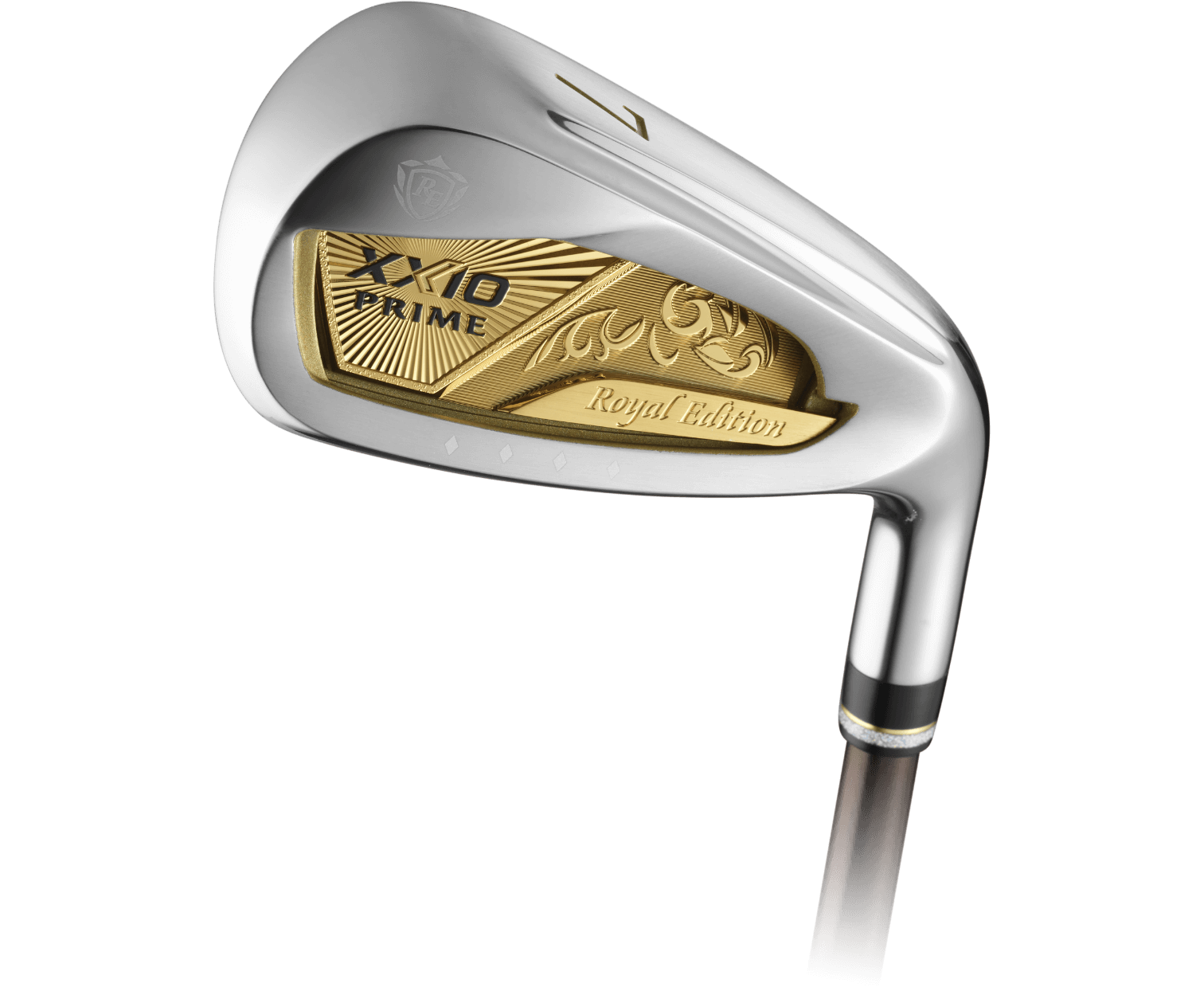 REBOUND FRAME
On new XXIO Prime Royal Edition Ladies Irons, a soft/rigid structure combines a flex zone in the lower body with a rigid zone in the rear of the body for enhanced energy transfer in the lower half of the face.
SUPER-TIX® 51AF TITANIUM FACES
Each Iron face is made of Super-TIX®-51AF Titanium, an incredibly strong yet lightweight alloy for thinner faces that increase face flex and ball speed on all your shots.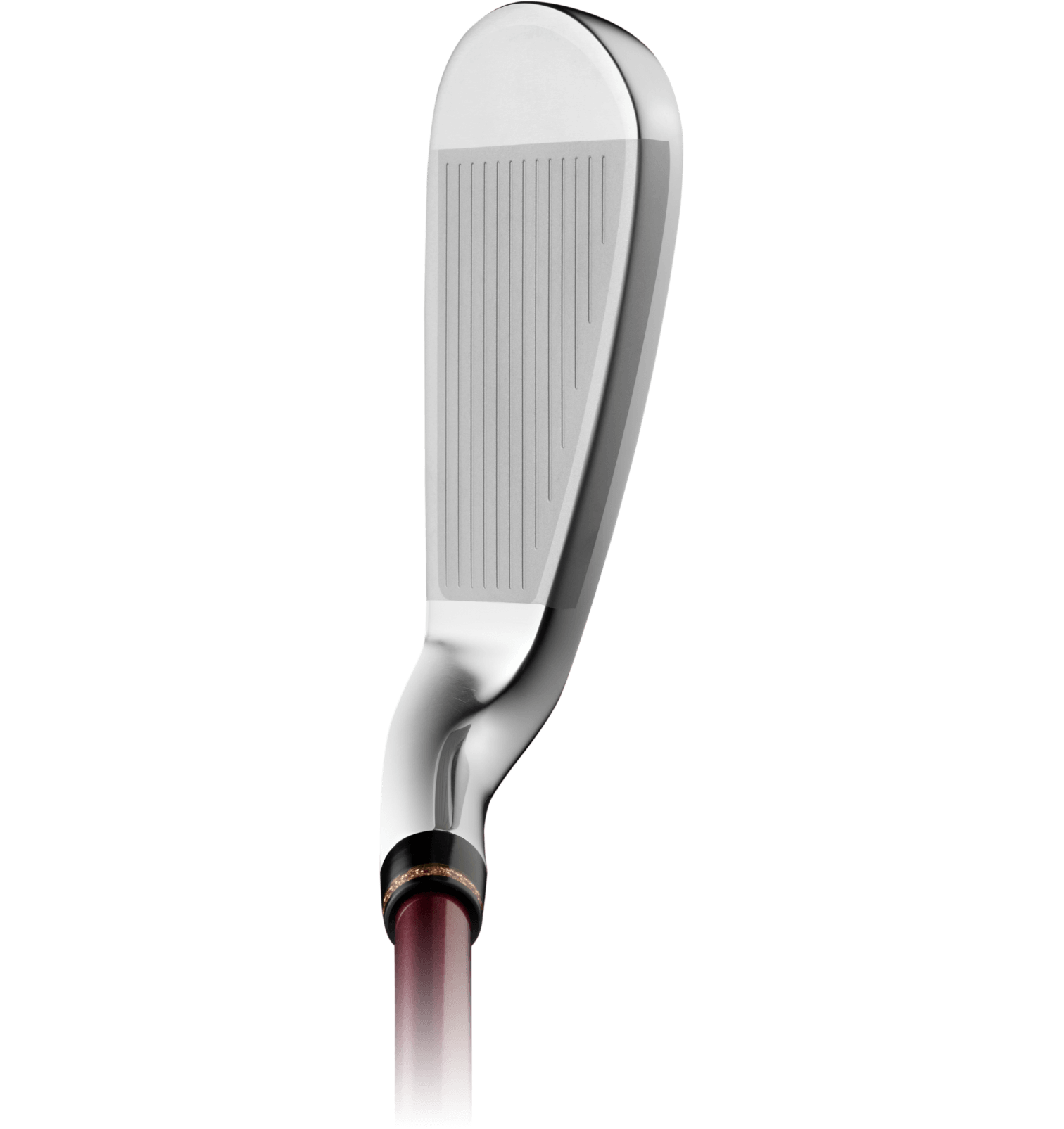 PROGRESSIVE CG
Dynamic variable face thickness and a high-density tungsten-nickel weight in the toe (of 5i–7i) optimize speed, stability, and launch for each loft. A lower Center of Gravity for long Irons creates more carry; a higher one for short Irons emphasizes control.
| HEAD | LOFT | LIE ANGLE | BOUNCE ANGLE | FACE PROGRESSION | CLUB LENGTH | SW | CLUB WEIGHT | FLEX | HAND |
| --- | --- | --- | --- | --- | --- | --- | --- | --- | --- |
| 5 | 24° | 61.5° | 1.0° | 0.5mm | 37.25" | B9 | 303g | L | RH |
| 6 | 27° | 62.0° | 1.0° | 1.0mm | 36.75" | B9 | 308g | L | RH |
| 7 | 30° | 62.5° | 2.0° | 1.0mm | 36.25" | B9 | 314g | L | RH |
| 8 | 34° | 63.0° | 3.0° | 1.5mm | 35.75" | B9 | 321g | L | RH |
| 9 | 39° | 63.0° | 4.0° | 2.5mm | 35.25" | B9 | 327g | L | RH |
| PW | 44° | 63.5° | 5.0° | 3.5mm | 34.75" | B9 | 334g | L | RH |
| AW | 50° | 63.5° | 6.0° | 5.0mm | 34.75" | C0 | 336g | L | RH |
| SW | 56° | 63.5° | 12.0° | 5.0mm | 34.75" | C0 | 336g | L | RH |
10337640