TABATA FUJITA CORE SWING 102CM GV0233
Free Shipping
Free standard shipping on orders over $99
Shipped within 7 business days after placing the order.
Make swing with an "axis" - Hiroyuki Fujita Pro joint development
By naturally acquiring stability and square impact of the swing axis, It is expected to get better smash factor, grasping, head speed, and so on. Therefore flight distance will increase because of improvement of your combined body movement.
---
Easy storage in caddy bag
Can be folded and stored in a case in the practice area, by shaking it easily even before the round, You can feel the swing axis.
Club face Rotation awareness
You can check the movement of the club head during swing by the color-coded blade of black and silver. You can expect improvement of accuracy and smash factor by practicing correct face rotation kept silver on the lft, black on the right.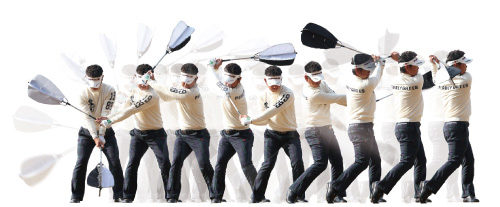 /*GV0233*/